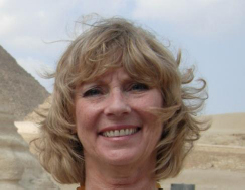 Hi, and Welcome to Our Office!
We are a dental practice that specializes in only Pediatric Dentistry. In our office
we see only one patient at a time so that we can give our undivided attention
to that one patient. We call it dentistry "One Child at a Time." We believe each
child deserves individual and personalized care.
We are pleased to offer dental services to children ages 2-16. We are located in:
Ocala, on NE 25th Avenue in the Oakbrook Professional Center.
We would be delighted to answer any questions you have about our practice...
please explore the website, or call our office at 352 622-1100.
About Dr. Suzi:
Dr. Suzanne Thiems-Heflin, or "Dr. Suzi" as her patients
call her, has practiced in Gainesville and Ocala for
over 20 years. She attended the University of Florida,
College of Dentistry for dental school, and then
the Medical College of Georgia for her residency training
in pediatric dentistry. She has also been an Assistant
Professor at the University of Florida,
College of Dentistry in the Pediatric Dentistry department.
We Love Kids!
Dr. Suzi | NE 25th Avenue | Ocala, FL
Phone: 352 622-1100 | Fax Number : 352-336-6903 | Business Hours:
Monday-Thursday 9am-5pm